Ceiling Fan Installation for Your Home
A ceiling fan can be installed as a replacement for an existing ceiling fixture and a it can be installed where no fixture has gone before.
When replacing an existing fixture the primary consideration is structural support for the weight of the fan. Ceiling fans weigh more than the average light fixture and they require sufficient support to hold the weight.
There are special support methods that are used to install a ceiling fan. They can usually be installed with no alteration to the ceiling, meaning no patching or painting necessary. Some homes are built with sufficient support to hold a ceiling fan, but some are not. The modification if necessary is usually a straight forward operation.
Oakland East Bay Area Electrician
Lighting and Power - Install Maintain Repair
Small Jobs OK - 24 Hour Oakland Electricians
http://myOaklandElectrician.com
---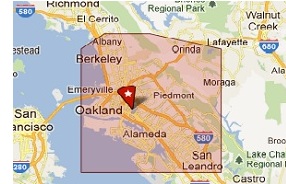 Journeyman electrician serving the Oakland, CA East Bay area since 1980.

For home or business, new work installations, troubleshooting, maintenance, repair and upgrades.

Pay by cash, check, credit card: we accept VISA Mastercard PayPal. Available daytime and after hours, nights, weekends, holidays, and open for 24 hour emergency services.

Oakland Electrician | Electricians in Oakland CA

Electrical Service area includes: Oakland East Bay Area, Richmond, Albany, El Cerrito, Berkeley, Emeryville, Oakland, Orinda, Piedmont, Alameda, San Leandro, San Lorenzo, Hayward and surrounding cities.

Ceiling Fan Installation - Ceiling Fan Repair - my Oakland Electrician

Ceiling Fan Controls and Switching

When you install a ceiling fan to replace an existing fixture there is typically a switch already in place that is used to control the old light but will now control the ceiling fan.

If the ceiling fan to be installed is put up in an all new location, power and switching to the new fan will need to be installed where it does not presently exist.

Your ceiling fan may be both a fan and a light which you want to control independently of one another in which case two swithes will be required, one for the fan and one for the light. Permanent switching by wall switches can be installed if not already there, and most fans also come with a remote switching unit (like a TV) that will provide the off, on, and fan speed controls.

Ceiling Fan Repair

Most commonly encountered ceiling fans don't merit repair to the actual fixture itself. Replacements are widely available and reasonably priced so it is usually most efficient and cost effective to just replace a faulty ceiling fan with a new one.

A good quality ceiling fan will last for years and years.

24 Hour Berkeley Electricians / 24 Hour Oakland Electricians / Electric Companies Oakland / Electrical Home Repairs / Find Oakland Electricians / Local Berkeley Electricians / Local Oakland Electricians / Security Lighting Outdoor Lighting Installation /